"A La Mer 1" - Full Day Boat Rental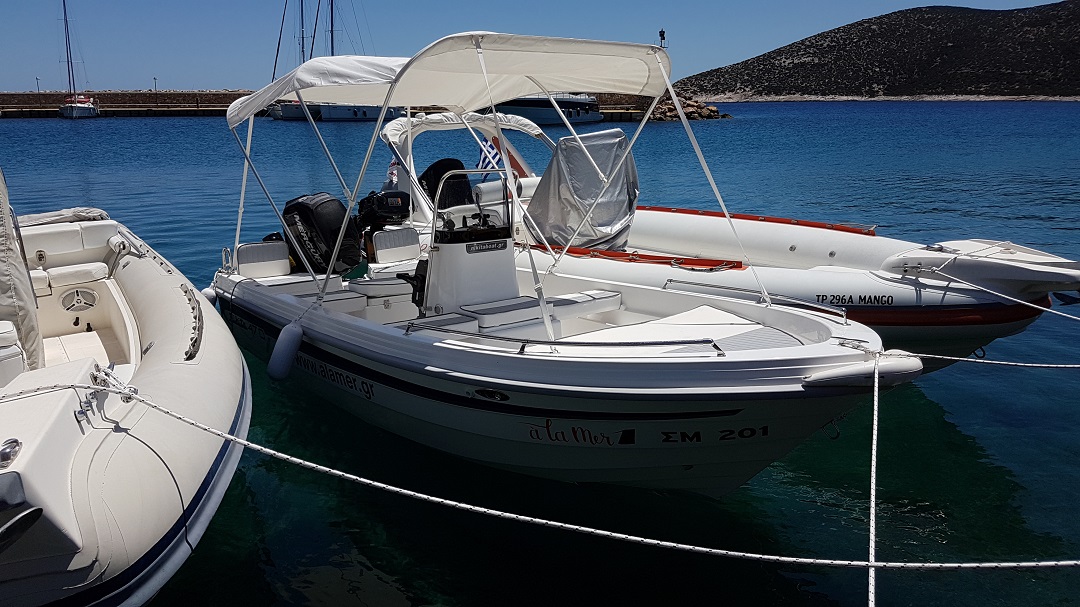 Location: Sifnos island, Greece
Full Day Boat Rental (up to max 10 hours) if rented by 08:00am, or 9 hours from 9:00am.

No need for special boat drivers license, anyone can rent!
Fuel cost isn't included!
Up to 6 people - Limited to around Sifnos island cruising only!

The boat is equipped with a cooler and ice so you can keep your drinks and/or food chilled.
Also it features an Amplifier with Speakers and Bluetooth audio, so you can easily listen to YOUR music from your smart phone!
A Tent that provides shade from the sun.
Plenty of dry storage space where you can keep your things in.
Pillows everywhere! You can lay comfortably enjoy the ride and relax.
"A La Mer 1" has a GPS to show you exactly where you are and where you're going. In case of an emergency there is also a built in GPS Tracking device that allow us to instantly locate you!